Jacksonville Inn Carrots
From Jacksonville Inn in Jacksonville, Oregon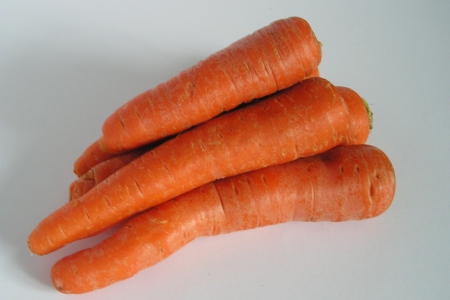 The flavors of this carrot dish from the Jacksonville Inn blend together in a beautiful and unexpected way.
Ingredients
4 large carrots, peeled
2 Tbs honey
1 Tbs frozen apple juice concentrate
3 Tbs minced fresh parsley
1/4 cup toasted hazelnuts, finely chopped
1/4 tsp garlic powder
1/4 tsp ground nutmeg
1/2 tsp salt
1/4 tsp black pepper
1/4 cup clarified butter
Directions
Cut carrots in half and steam until tender but firm, 7 to 10 minutes. Cool slightly and grate into a bowl. Add the honey, apple juice concentrate, parsley, nuts, garlic powder, nutmeg, salt and pepper. Stir to combine. Heat the butter in a large skillet and saute carrot mixture until heated through.
Filed in: Side, Vegetables