Pet Friendly
Many Unique Inns welcome well-behaved pets travelling with their people for a small fee. Innkeepers are pleased to recommend local dog parks and pet-friendly restaurants, and offer special amenities to help four-legged family members feel right at home.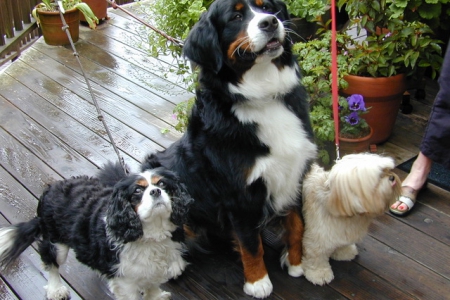 Pets Welcome in Mendocino
All significant family members can share the experience! At the Stanford Inn, your pets may even dine with you in our pet-friendly lobby.
We have always traveled with our dogs, Parker and Ellie, and welcome your friends here.
Over the years we have had a variety of non human visitors: dogs and cats, of course, but also iguanas, parrots, Vietnamese pot belly pigs, and a tortoise.
Pets stay for a modest charge. If yours is a dog, you'll find a welcoming handmade treat specially created to not disturb our dogs digestion , stainless steel food and water dishes, "dog sheets" to protect the furniture so that your friend can join you, and Intelligent Products pick-up bags and more.
We have been accepting pets for more than 45 years and are among the first Bed and Breakfast Innkeepers in California to welcome pets.
It is a decision we have never regretted.
In recent years, many hotels and inns have started accepting pets, recognizing that pet owners represent 63% of all households. As a marketing program these hotels offer pets specialized menus, fluffy beds, toys and treats. Many of these "amenities" can be hazardous to your pet's health – especially unusual food and treats and bedding that hasn't been sanitized. We are very careful to provide amenities that ensure your pet will return from vacation healthy and refreshed as we hope you feel.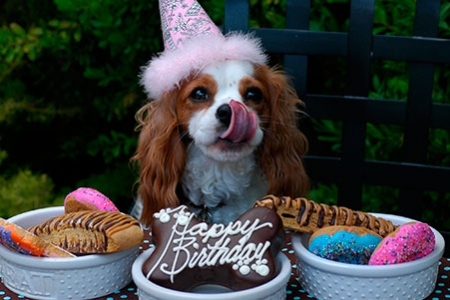 Pet Friendly Town Where Dogs Can Run Free
Cypress Inn is a wonderful place to stay as you travel with your pet to Carmel. Doggie pick up bags and a spot to wash off your pet after a romp at the beach are located in the Courtyard. Carmel is a pet friendly town where dogs can run free on Carmel Beach, and walk on leash throughout the town. Several Carmel restaurants welcome your pet for lunch and dinner and some provide your pet with a water bowl and biscuits. Some restaurants even feature a special menu for your dog! These Carmel restaurants offer outdoor seating.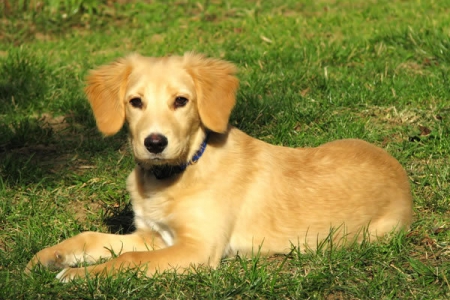 Pet Friendly Cabins
FivePine Lodge understands the importance of having great company when you travel, so when you visit be sure to bring your best friends along. Rest assured that the lodge is happily dedicated to accommodating you and your furry companions in one of their cozy pet friendly cabins. And, if the need arises, the lodge is also able to recommend a few excellent pet sitters.