Visit Haystack Rock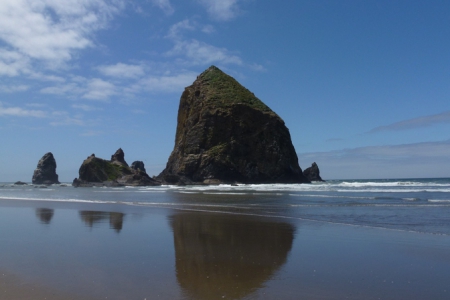 Cannon Beach's most famous landmark, Haystack rock is one of the West Coast's most popular attractions and not just for Geology buffs. Haystack rock was created millions of years ago by the same lava flows that formed many of Oregon's natural features including Tillamook Head and Saddle Mountain.
Adjacent to the beach and accessible by foot at low tide, visitors from all over are drawn to Haystack Rock to check out the surrounding tidal pools and "The Needles" – smaller rock formations nearby. The tidal pools are home to many sea creatures including starfish, anemone, crabs and more. And, the rock itself is also a nesting place for puffins and other sea birds.
Just a short walk from Haystack Rock: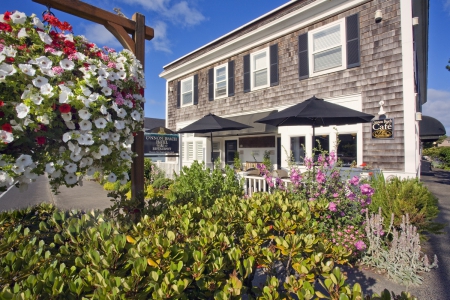 Experience the Oregon Coast as your great grandparents did. The 1914 Cannon Beach Hotel has been graciously rejuvenated, maintaining its historic character while offering the amenities expected by today's travelers. Innkeeper Claudia Toutain-Dorbec...