2021 Vegan Retreats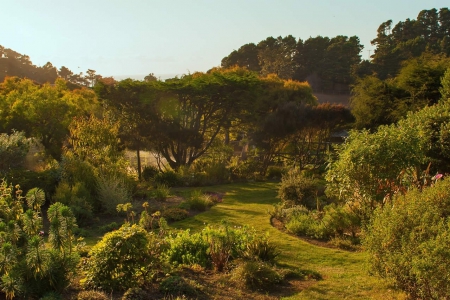 2021 Vegan Retreat (2) Sessions:
Thursday, July 29 – Monday, August 2
Thursday, September 9 – Monday, September 13
Experience and learn the joy of plant-based living while enjoying the luxury of the Stanford Inn Eco-Resort! Whether you're already vegan or vegan-curious, this retreat will change your life! From cooking to nutrition, effective habit-change to environmental & ethical issues, you'll learn everything you need to know to be a happier, healthier person!
(Note: If you are not able to attend these set-date retreats, PLEASE check out our incredible "vacation packages"– various private retreat packages you can add to your stay at any time of year!)
Included:
4 night stay
4 breakfasts
4 dinners
2 cooking classes
Nutrition/healthy living class with author/nutritionist Sid Garza-Hillman
Sid's Small Steps Approach with author/nutritionist Sid Garza-Hillman
"Bringing it Home" talk with Jeff Stanford & Sid Garza-Hillman–how to apply what you've learned!
Complimentary copies of:
Dining at the Ravens Cookbook by Jeff & Joan Stanford
The Art of Play by Joan Stanford
Approaching the Natural by Sid Garza-Hillman
Raising Healthy Parents: Small Steps, Less Stress, and a Thriving Family by Sid Garza-Hillman
Mountain bike rental
$2150/person + tax (single occupancy), gratuities not included
$1390/person + tax (double occupancy), gratuities not included
Call 1-707-937-5615 for more information.
Enjoy this special at: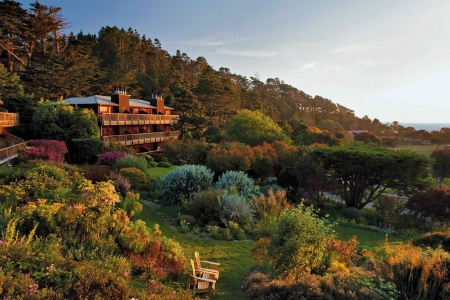 Nestled on a hillside, the exquisite Stanford Inn sits atop a meadow overlooking Mendocino Bay. Embodying the best of the rugged Mendocino Coast, the Inn is a haven. The rambling lobby, guest rooms, and suites are paneled in pine and redwood. Every detail...