Top Tips for Staying at a B&B or Inn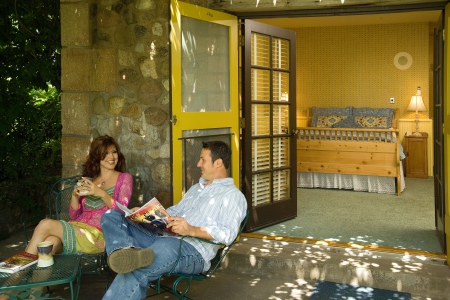 Follow our top tips to get the most out of your stay and be the best guest ever!
Communicate your needs before your stay.
Have a dietary requirement? Let your hosts know before your stay to ensure they can plan and prepare accordingly. It doesn't hurt to remind them when you check in either. :)
Eat the Breakfast!
Take advantage of one of the primary perks of staying in a B&B or Inn and try their delicious breakfast. This is part of what these people do best, so forget the calorie counting and indulge.
Going to be late checking in or out? Let them know.
This goes back to communicating your needs before your stay. Innkeepers understand that unexpected delays can arise. As long as you let them know, there should be no problem accommodating a change in plans.
Find something wrong or damaged in your room? Or, cause something to be damaged yourself? Let them know.
Innkeepers are generally an easy going, eager to please bunch. They understand accidents happen and (like everyone else!) appreciate when folks are honest and courteous. This also helps to ensure things are corrected for when the next guests arrive.
Get to know your innkeepers.
Part of the adventure and fun of staying at a B&B is getting to know the innkeeper and fellow travelers. Don't be afraid to share your own experiences, likes and dislikes. You never know what you might learn!