Take in an Oregon Ducks Football Game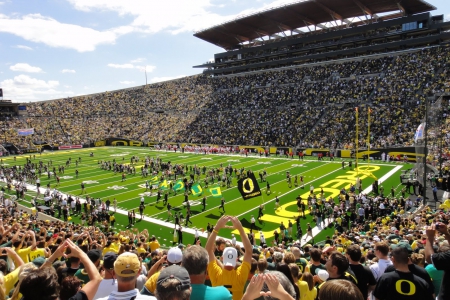 The University of Oregon is home to the celebrated Oregon Ducks football team. Well revered in their league, the Ducks are known for being a fiercely competitive team with a strong and persistent drive. Ducks games are highly entertaining as the team performs with an intense energy that is reciprocal of their fans response to them.
The Oregon Ducks football complex is located just north of the main University of Oregon campus. The Ducks play their home games inside the complex at the 54,000 seat Autzen Stadium. The Ducks main rivals are the Oregon State Beavers, although there is some contention in saying that, as some consider the Washington Huskies to be the greater adversary.
For outstanding accommodation just one block away from the University of Oregon: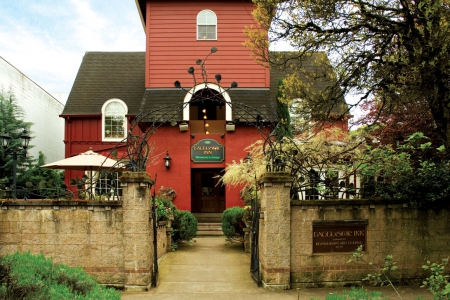 Just a block from the University of Oregon is Eugene's Excelsior Inn. Overseen by owner Chef Maurizio Paparo, the Inn offers accommodations named after renowned classical composers. The rooms blend Old World charm with contemporary comforts and attentive...