Support the Slow Food Movement With the Excelsior Inn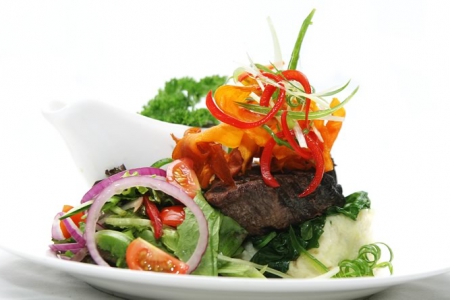 What exactly is the Slow Food Movement? The Slow Food Movement is an international movement that strives for the preservation of traditional and regional cuisine while promoting the local farming of plants, seeds and livestock.
The Slow Food Movement involves a series of objectives including:
The promotion and preservation of family farms, local and traditional food products and preparation
The organization of small-scale processing and celebrations of local cuisine
The education on risks of "fast food" and monoculture as well as the drawbacks of commercial agribusiness and factory farms.
The encouragement of teaching gardening skills to students and prisoners as well as ethical buying in local marketplaces.
Lobbying for the inclusion of organic farming concerns within agricultural policy and against government funding of genetic engineering and the use of pesticides
The Excelsior Inn's has an ongoing dedication to the Slow Food Movement, and their primary goal is to provide the freshest, local ingredients. Chef and Owner Maurizio Paparo turned his little used five acre front pasture into the Excelsior Farm. The Farm now supplies the Excelsior Inn and the Ristorante Italiano, with an abundance of delicious organic produce and farm fresh eggs.

Support the Slow Food Movement and stay Unique at: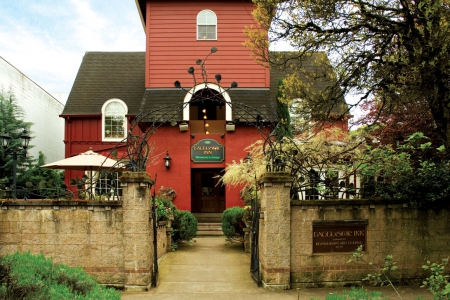 Just a block from the University of Oregon is Eugene's Excelsior Inn. Overseen by owner Chef Maurizio Paparo, the Inn offers accommodations named after renowned classical composers. The rooms blend Old World charm with contemporary comforts and attentive...