Storm Watch in Yachats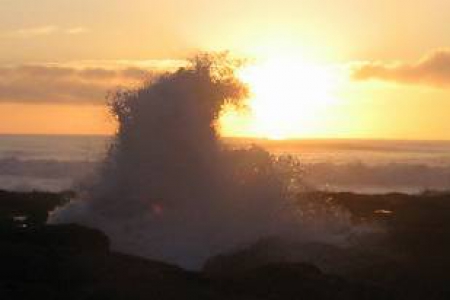 For years, winter vacationers from around the globe have been traveling to the West Coast for the opportunity to indulge in outstanding, world class accommodation and to witness some of the magnificent storms along the Pacific. Storm watching season typically extends from November to March, with usually 10-15 good storms per month.
Typically, there are 2 types or storm watchers: the relaxed or the adventurer. The relaxed storm watcher is one who happily gazes out at the storm through their big oceanfront window, curled up in a blanket, in front of a crackling fireplace with a good book. The adventurer is one who heads out to meet the storm head on the beach and experiences the power of the wind, watches the giant waves roll in and listens to the symphony of the elements crashing together. So, no matter what type of storm watcher you are (maybe you are a bit of both!) be sure to take advantage of this exceptional entertainment mother nature has to offer and have an experience you will never forget!
For the best storm watching in Oregon stay at: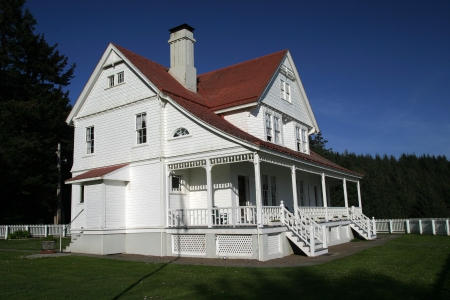 "The view alone is worth the stay!" The Inn sits along the central Oregon Coast adjacent to the spectacular Heceta Head Lighthouse. A camera is absolutely essential for a memorable stay in the former lighthouse keeper's home. Constructed in...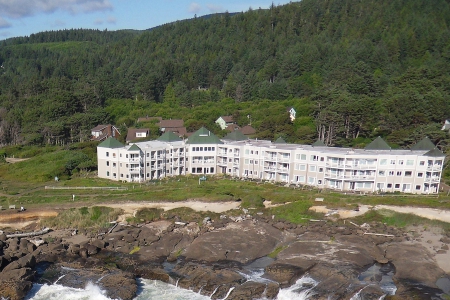 Overleaf Lodge sits above Oregon's rugged coast, with pounding surf and tide pools just a few feet from the Lodge. Accommodations offer spectacular ocean views, many from private hot tubs. Created by the Roslund family, the Lodge is an oceanfront haven...