Get Cookin' in Sonoma County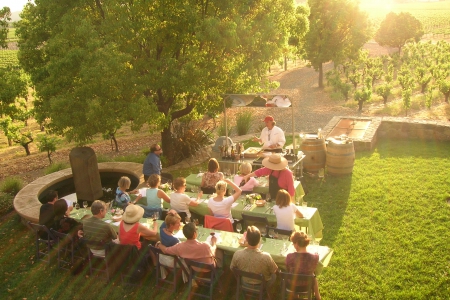 Have some foodie fun and channel your inner Bobby flay at Relish Culinary Adventures in Healdsburg, California in the heart of Sonoma County's wine country.
Relish provides unique cooking classes, tours and events for individuals, groups and businesses in fabulous Sonoma County locations including their own state of the art culinary center. Talented chefs combine with some of the world's best ingredients to create incredible food and deliver truly inspiring learning experiences.

Discover the incredible bounty of Sonoma County through Relish's thoughtful featuring of seasonal, locally-grown and produced ingredients (used whenever possible!) that include olive oil, artisan cheeses, north coast seafood, farm fresh produce, locally-ranched meats, premium wines, handcrafted beers and more.