Enjoy a Summer Concert at the Les Schwab Amphitheater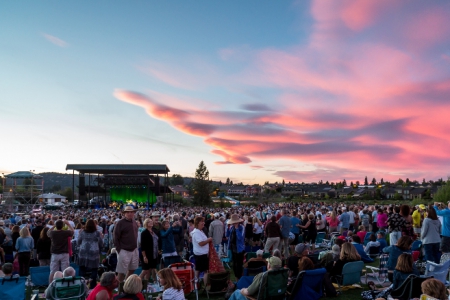 Enjoy a Summer concert at the Northwest's most distinctive mixed-use venue: the beautiful, independent, outdoor, riverfront Les Schwab Amphitheater.
All summer long the Amphitheater presents some of the biggest names in entertainment plus free concerts by local and national performers in their Bend Memorial Clinic Free Summer Sunday Concert Series, and the second largest brewfest in the northwest every August. The theater is located in the historic Old Mill district which incorporates shopping, dining, outdoor recreation, businesses and residences.
For accommodation that is walking distance from the theater: