Celebrate Food, Wine & Fun at Flavor! Napa Valley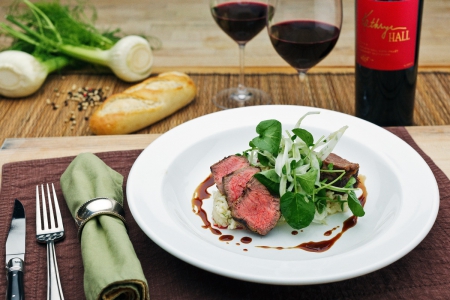 Flavor! Napa Valley is a fabulous 4 day festival showcasing the very best of farm to table fine cuisine and some of the world's best wine. And, where better to host this inaugural celebration than in the home of the founders of America's fine wine industry: The Napa Valley - a region renowned not only for its wine, but also for its natural beauty, outstanding culinary scene, incredible accommodations as well as its thriving arts community.
Flavor! Napa Valley is a must attend event that no serious foodie or wino is going to want to miss! There is a tremendous lineup of dinners, cooking presentations and wine tasting classes featuring many of the world's culinary wine experts and chefs such as recent Top Chef "All-Stars" winner Richard Blais, award winning author/teacher and wine expert Karen MacNeil and Iron Chef Masaharu Morimoto to name a few. Net proceeds from the celebration will benefit a scholarship fund awarded to deserving students interested in pursuing their dream of a degree in culinary arts, baking and pastry or a certificate in professional wine studies.
Events take place all over Napa Valley, with many held at the Culinary Institute of America, which is less than a mile from: