Vegan Retreat Special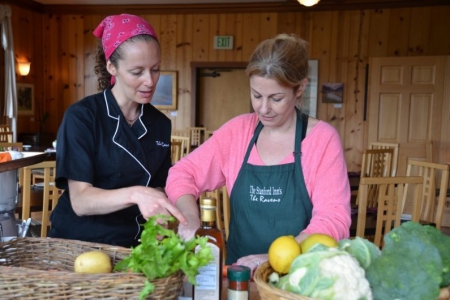 Thursday, June 18 – Monday, June 22
Thursday, July 9 – Monday, July 13
Thursday, September 17 – Monday, September 21
Experience and learn the joy of plant-based living while enjoying the luxury of the Stanford Inn and Resort! Whether you're already vegan or vegan-curious, this retreat will change your life! From cooking to nutrition, effective habit-change to environmental & ethical issues, you'll learn everything you need to know to be a happier, healthier person!
(note: if you are not able to attend during these dates, PLEASE check out our incredible "Vacation Packages"– various private packages you can add to your stay at any time of year!)
Included:
4 night stay
4 breakfasts
4 dinners
2 cooking classes
Nutrition & healthy living with author/nutritionist Sid Garza-Hillman
Small Steps to Long-Term Change with author/nutritionist Sid Garza-Hillma
"Bringing it Home" class – how to apply what you've learned!
Complimentary copies of
Dining at the Ravens Cookbook by Jeff & Joan Stanford
The Art of Play by Joan Stanford
Approaching the Natural by Sid Garza-Hillman
Raising Healthy Parents: Small Steps, Less Stress, and a Thriving Family by Sid Garza-Hillman
Mountain bike rental
$2150/person + tax (single occupancy) | Gratuities not included
$1390/person + tax (double occupancy) | Gratuities not included

Call (707) 937-5615 to reserve your spot! Mention "Vegan Retreat Special" and receive 10% off the package price, if you reserve before March 1, 2020
Call 1-707-937-5615 for more information.
Enjoy this special at: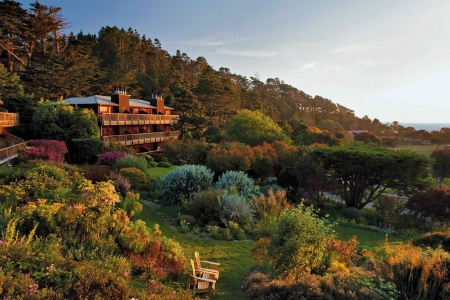 Nestled on a hillside, the exquisite Stanford Inn sits atop a meadow overlooking Mendocino Bay. Embodying the best of the rugged Mendocino Coast, the Inn is a haven. The rambling lobby, guest rooms, and suites are paneled in pine and redwood. Every detail...