Creative Journey Package
3-night minimum
Do you remember what it was like to make art as a child? No judgments, no critiques, no pressure? Re-capture the love of creation by adding on this incredible package to your stay at the Stanford Inn Eco-Luxury Resort. This package allows you to slow down, change gears and listen to your inner promptings. Immerse yourself in the creative process while enjoying the pampered relaxation of ocean and garden views, award-winning cuisine, massages, hiking, biking, canoeing, and much more! Don't miss this life-changing retreat where you can feel what it's like to create without limits! Give yourself the gift of time to reflect, to explore, to reconnect to your innate CREATIVITY! Come work/play in a safe, nurturing environment with an array of materials to spark your curiosity and engage your inner child. You will discover how playful creative process can free inhibitions and allow you to discover the joy of free and full self-expression.
Highlights:
Dive into a huge variety of art supplies—collage materials (magazines), pastels, paints, markers, crayons, glue, canvas, paper, cardboards, and more!
Learn how creative play can enhance all areas of your life
Re-experience the joy of child-like artistic creation in a safe, nurturing, and judgment free environment.
Learn practical real-life tools to re-introduce art into your life!
Imagery work stimulates:
Creativity
Problem solving
Visioning
Spontaneity
Aliveness
Included:
All Dinners
Three classes with Joan Stanford
Basic Massage
Choice of class: Artful Cooking with Chef Sadhana or The Art of Healthy Living with Sid Garza-Hillman, Author/Health Coach
Daily Mountain Bike Rental
Taxes and Gratuities
$615/person including tax/gratuities
$1050/couple including tax/gratuities
Call 1-707-937-5615 for more information.
Enjoy this special at: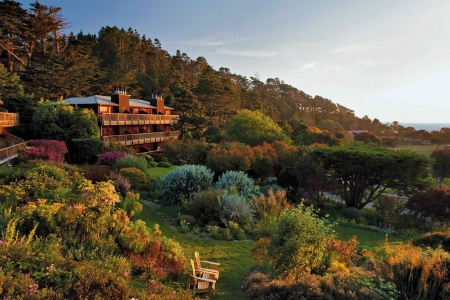 Nestled on a hillside, the exquisite Stanford Inn sits atop a meadow overlooking Mendocino Bay. Embodying the best of the rugged Mendocino Coast, the Inn is a haven. The rambling lobby, guest rooms, and suites are paneled in pine and redwood. Every detail...